300 hrs ytt in goa
300 hrs Online Yoga teacher training – Please Inquire
Our 300-hrs ytt Yoga Teacher Training Course is second level course registered with Yoga Alliance

A Journey to spiritual growth and comprehensive knowledge that will transform you as a student, teacher and advanced practitioner

The program is limited to 12 students ensuring personal care and attention. Graduates that have previously completed a 200-hour Yoga Alliance approved teacher-training program will be eligible for the Yoga Alliance 500-hour Yoga Teacher Registry.

If you intend to complete your 500-hour RYT certification, a 200 – hour Yoga teacher training certificate from Ruh Yoga or any other school approved 200 hour yoga teacher training certificate is required
Prerequisites
Our 300hrs ytt training is physically and mentally demanding, we recommend at least 1 year of consistent asana practice and 6 months of teaching yoga experience. A 200 hr teacher training course is required however it does not have to be from yoga alliance
This 300 hrs ytt course is for
To build your own self practice (Sadhana) Create a personal practice that will advance your strength, flexibility, and mastery of the physical body

Developing a physically advanced practice

To refine and sharpen your yoga teaching skills

Have your own school or to conduct workshops retreats on your own

The 300 hrs ytt training will be based on Hatha Yoga and Vinyasa Flow/Power Yoga.

This course includes cleansing techniques (Shatkarmas) how to do the practice and to teach the practice based on the need of different practitioners.

Breaking down the advanced Yoga Asanas, Prepare with step by step approach and the Pre practices.

Learn the art of how to build on core strength to work on the Arm balancing and Inverted postures
300 hrs ytt Course Content
Shat darshanas 6 Indian yoga philosophy
Samkhya
Yoga sutras of patanjali,
Raja Yoga
Hatha yoga pradipika
Yoga philosophy,
Understand the personality through chakras
Kundalini and nadis
Bhagvad gita/Gunas
Theory of 5 elements
Ayurveda and the 3 Dosha theory
Characteristics of each prakriti
Teach yoga based on the body type Prakriti (nature)
Shatkarmas or cleansing techniques
Teaching shatkarmas
Teaching meditation
Application of yoga
Cleansing of intestinal tract shankhaprakshalana to reset your digestive system
Cleansing of food tract vaman or kunjal kriya
Learn the art of sequencing (vinyasa flow, ashtanga vinyasa, hatha)
Antar Mauna
Yoga Nidra
Yoga anatomy
Pranayama and sequencing
Effective sequencing methods that work for building well-rounded classes
Upon completion you will receive your 300 Hour Yoga Alliance Teacher Certification RYT 300
Why Ruh Yoga Teacher training?
Asana: You will be immersed in a daily practice as well as practical sessions which focus on standing poses, forward bends, twists, backbends, inversions and balances, including in depth exploration of vinyasa, sequencing and alignment
How to give hands on assists to students while they are practicing asanas
Sanskrit names of the Postures
The Yoga Sutras of Patanjali The Bhagvad Gita Hatha Yoga Pradipika
Meditation: You will learn to meditate and practice meditation as well as learn how to teach meditation to others
How to practice and teach healing, purifying, and detoxifying hatha yoga kriyas
Physical and energetic anatomy of the human body
Philosophy, ethics and activism: how to live a more effective and positive life
Practice teaching: at the end of this training you will have the skill to begin teaching yoga classes right away
The Yoga Teacher Training focuses not only on the physical postures, but also on how the postures evolved. We explore yoga's ancient sacred texts and five-thousand-year-old traditions, as well as the psycho therapeutic benefits that develop with a steady practice, and the spiritual power that is set free when energy flows throughout the heart, body, and mind.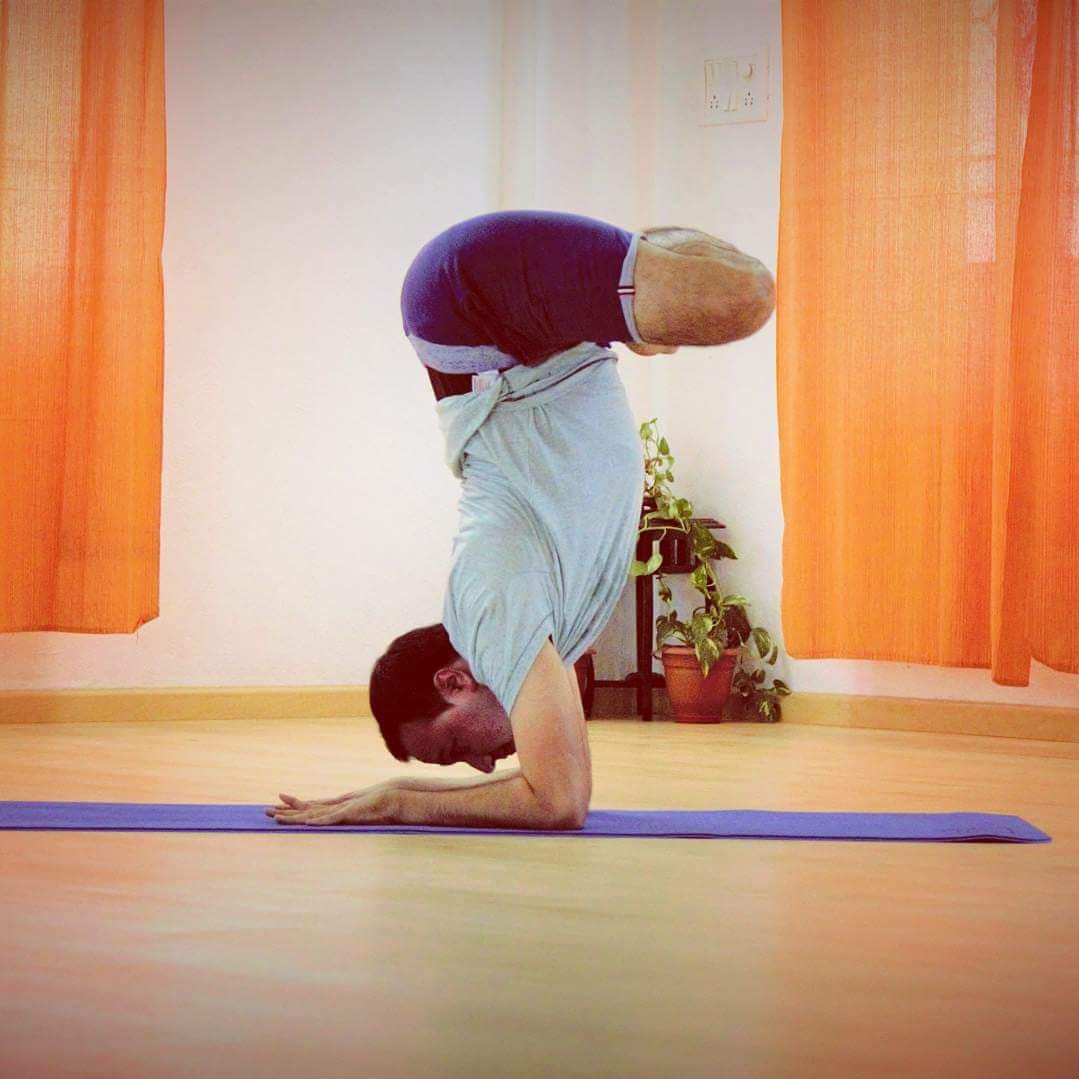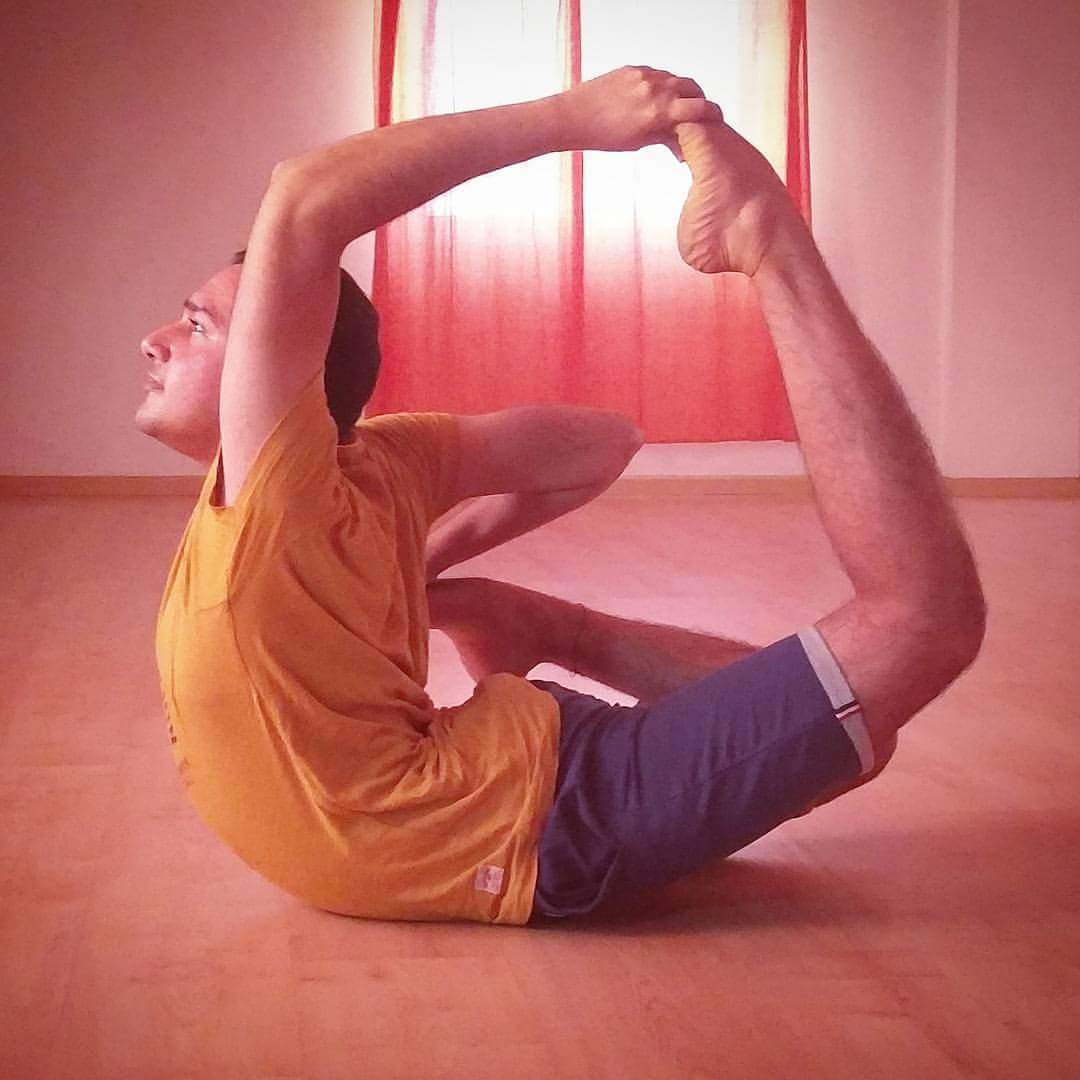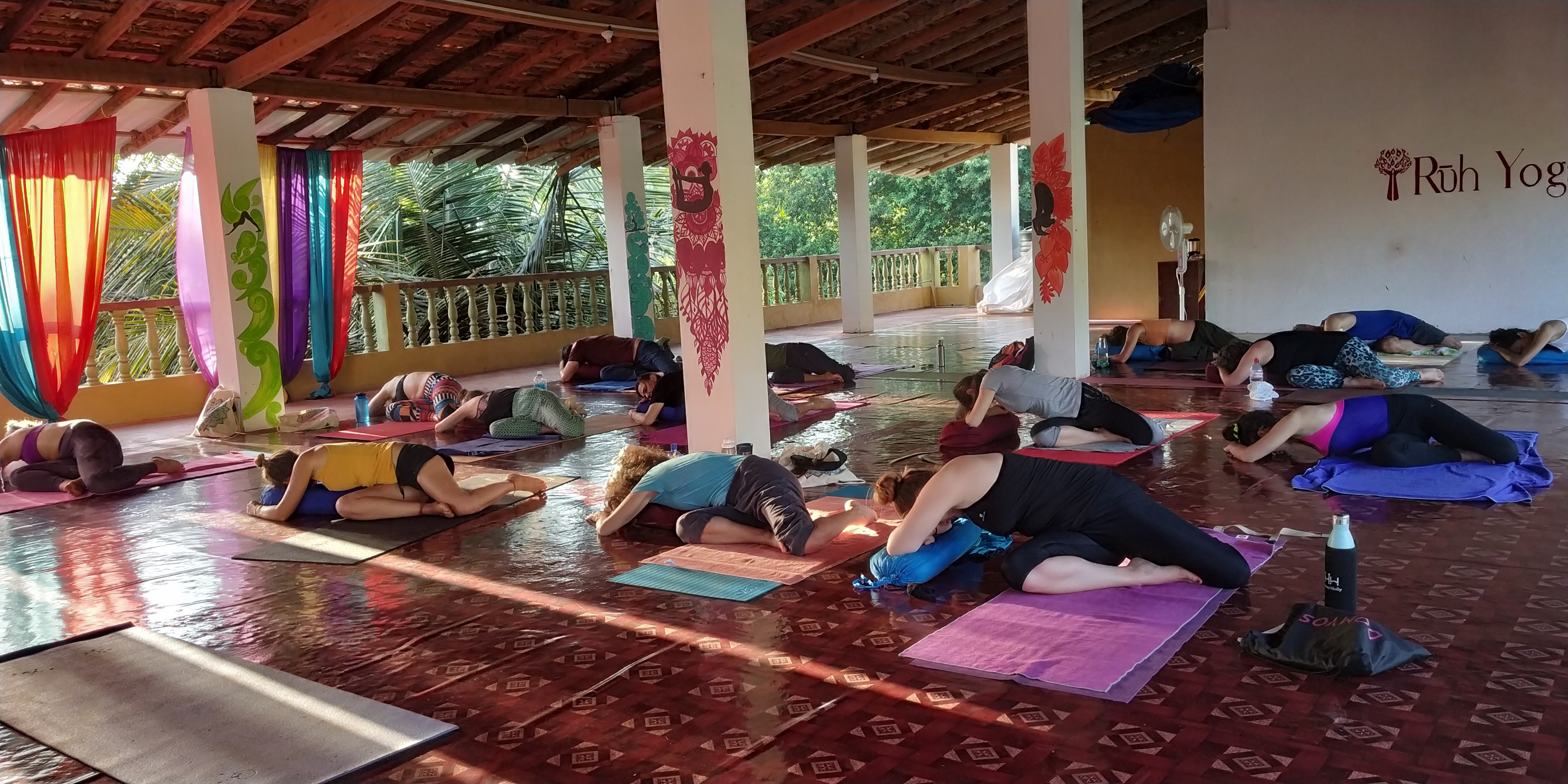 Schedule of 300 Hour YTTC Hatha/Vinyasa Flow Yoga Teacher Training, Goa, India, 2021/22
Course Dates

Early Bird Discount Date

Admission Status

09 Mar 2022 to 05 Apr 2022
7 Feb 2022
Open / 

Apply
Ruh YOGA DAILY SCHEDULE
Monday to Saturday
| | |
| --- | --- |
| 06:30 AM – 08:30 AM | Vinyasa, Hatha, Pranayama, Mediation and Kriya Yoga |
| 08:30 AM – 09:30 AM  | Breakfast |
| 10:00 AM – 11:15 AM | Yoga Philosophy |
| 11:30 AM – 01:00 PM | Practical and theory analysing different postures key alignments adjustments |
| 01:00 PM – 03:30 PM | Lunch rest |
| 03:30 PM – 04:25 PM | Anatomy and Physiology |
| 04:45 PM – 06:15 PM | Vinyasa, Hatha, Pranayama |
| 06:45 PM | Yoga Nidra/Chanting/Tratak |
| 07:30 PM | Dinner |
Explore our packages and choose the best suited for you
Apartment Stay

Shared Room

€ 1700

Early bird € 100 discount if paid 30 days early

Course fee

Course manual

3 Veg meals / Day (Sunday excluded)

Airport Pick from Dabolim Goa

Wifi
Apartment Stay

Single Room

€ 1900

Early bird € 100 discount if paid 30 days early

Course fee

Course manual

3 Veg meals / Day (Sunday excluded)

Airport Pick from Dabolim Goa

Wifi
Cottage Huts

Shared Cottage

€ 2200

Early bird € 100 discount if paid 30 days early

Course fee

Course manual

3 Veg meals / Day (Sunday excluded)

Airport Pick from Dabolim Goa

Wifi
Cottage Huts

Single Cottage

€ 2400

Early bird € 100 discount if paid 30 days early

Course fee

Course manual

3 Veg meals / Day (Sunday excluded)

Airport Pick from Dabolim Goa

Wifi
Option 5
Without Accommodation
Without Accommodation

-

€ 1550

Early bird € 100 discount if paid 30 days early

Course fee

Course manual

3 Veg meals / Day (Sunday excluded)

Airport Pick from Dabolim Goa

Wifi